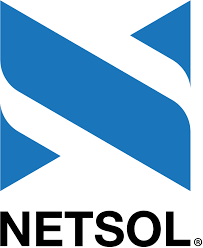 Stock analysts at StockNews.com began coverage on shares of NetSol Technologies (NASDAQ:NTWK – Get Rating) in a report released on Wednesday. The firm set a "buy" rating on the software maker's stock.
NetSol Technologies Price Performance
Shares of NASDAQ NTWK opened at $2.26 on Wednesday. NetSol Technologies has a twelve month low of $2.17 and a twelve month high of $3.80. The company has a current ratio of 2.31, a quick ratio of 2.31 and a debt-to-equity ratio of 0.01. The company has a market capitalization of $25.54 million, a price-to-earnings ratio of -10.76 and a beta of 0.69. The firm has a 50-day moving average of $2.48 and a two-hundred day moving average of $2.79.
About NetSol Technologies
NetSol Technologies, Inc engages in the provision of information technology and enterprise software solutions. It also engages in licensing, customization, enhancement, and maintenance of financial applications under the brand name NFS and NFS Ascent. The firm operates through the following geographical segments: North America, Europe, and Asia-Pacific.
Featured Articles
Receive News & Ratings for NetSol Technologies Daily - Enter your email address below to receive a concise daily summary of the latest news and analysts' ratings for NetSol Technologies and related companies with MarketBeat.com's FREE daily email newsletter.