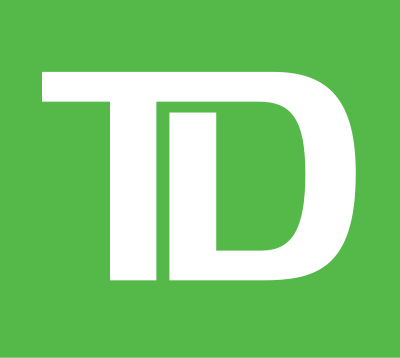 Toronto-Dominion Bank (TSE:TD – Get Rating) (NYSE:TD) had its target price reduced by investment analysts at Cormark from C$98.00 to C$95.00 in a research report issued on Friday, BayStreet.CA reports. Cormark's target price would indicate a potential upside of 21.34% from the company's current price. Cormark also issued estimates for Toronto-Dominion Bank's Q2 2023 earnings at $2.12 EPS, FY2023 earnings at $8.75 EPS and FY2024 earnings at $9.13 EPS.
TD has been the topic of several other reports. Fundamental Research set a C$104.14 price objective on Toronto-Dominion Bank and gave the company a "buy" rating in a report on Tuesday, March 14th. CSFB decreased their target price on shares of Toronto-Dominion Bank from C$88.00 to C$85.00 in a report on Friday. Credit Suisse Group decreased their price target on Toronto-Dominion Bank from C$88.00 to C$85.00 in a research note on Friday. National Bank Financial reduced their price objective on Toronto-Dominion Bank from C$94.00 to C$90.00 in a research note on Friday. Finally, Bank of America cut their price target on Toronto-Dominion Bank from C$99.00 to C$90.00 in a research note on Friday. Two analysts have rated the stock with a hold rating and seven have issued a buy rating to the stock. According to data from MarketBeat.com, Toronto-Dominion Bank currently has an average rating of "Moderate Buy" and a consensus price target of C$93.54.
Toronto-Dominion Bank Price Performance
Shares of TSE:TD traded up C$0.51 during trading hours on Friday, hitting C$78.29. The company's stock had a trading volume of 2,191,264 shares, compared to its average volume of 6,744,950. The company has a market capitalization of C$143.27 billion, a price-to-earnings ratio of 9.45, a P/E/G ratio of 1.06 and a beta of 0.84. Toronto-Dominion Bank has a 52 week low of C$76.40 and a 52 week high of C$97.13. The firm's fifty day moving average price is C$81.09 and its 200 day moving average price is C$86.35.
Toronto-Dominion Bank (
TSE:TD
–
Get Rating
) (NYSE:TD) last released its quarterly earnings results on Thursday, March 2nd. The company reported C$2.23 EPS for the quarter, beating analysts' consensus estimates of C$2.16 by C$0.07. The company had revenue of C$12.23 billion during the quarter, compared to analysts' expectations of C$12.12 billion. Toronto-Dominion Bank had a return on equity of 14.29% and a net margin of 31.78%. On average, equities research analysts predict that Toronto-Dominion Bank will post 8.7335456 earnings per share for the current fiscal year.
Insiders Place Their Bets
In related news, Senior Officer Riaz Ahmed sold 37,832 shares of the company's stock in a transaction that occurred on Monday, March 6th. The stock was sold at an average price of C$89.01, for a total transaction of C$3,367,426.32. 0.10% of the stock is currently owned by company insiders.
About Toronto-Dominion Bank
The Toronto-Dominion Bank, together with its subsidiaries, provides various financial products and services in Canada, the United States, and internationally. It operates through Canadian Personal and Commercial Banking, U.S. Retail, Wealth Management and Insurance, and Wholesale Banking segments. The company offers personal deposits, such as checking, savings, and investment products; financing, investment, cash management, international trade, and day-to-day banking services to businesses; and financing options to customers at point of sale for automotive and recreational vehicle purchases.
Recommended Stories
Receive News & Ratings for Toronto-Dominion Bank Daily - Enter your email address below to receive a concise daily summary of the latest news and analysts' ratings for Toronto-Dominion Bank and related companies with MarketBeat.com's FREE daily email newsletter.