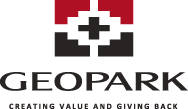 GeoPark Limited (NYSE:GPRK – Get Rating) declared a quarterly dividend on Wednesday, March 8th, Zacks reports. Stockholders of record on Wednesday, March 22nd will be paid a dividend of 0.13 per share by the oil and gas company on Friday, March 31st. This represents a $0.52 dividend on an annualized basis and a dividend yield of 4.96%. The ex-dividend date of this dividend is Tuesday, March 21st. This is an increase from GeoPark's previous quarterly dividend of $0.13.
GeoPark has raised its dividend payment by an average of 116.6% per year over the last three years and has raised its dividend annually for the last 2 consecutive years. GeoPark has a payout ratio of 14.3% meaning its dividend is sufficiently covered by earnings. Analysts expect GeoPark to earn $2.86 per share next year, which means the company should continue to be able to cover its $0.52 annual dividend with an expected future payout ratio of 18.2%.
GeoPark Stock Down 3.8 %
Shares of GPRK stock opened at $10.49 on Friday. The stock's 50-day simple moving average is $13.75 and its 200-day simple moving average is $13.78. The company has a debt-to-equity ratio of 4.20, a quick ratio of 0.98 and a current ratio of 1.04. The firm has a market capitalization of $631.92 million, a PE ratio of 2.78 and a beta of 1.47. GeoPark has a fifty-two week low of $10.26 and a fifty-two week high of $18.52.
Institutional Trading of GeoPark
Hedge funds and other institutional investors have recently bought and sold shares of the stock. Advisor Group Holdings Inc. acquired a new stake in GeoPark during the first quarter worth about $30,000. Tower Research Capital LLC TRC grew its holdings in GeoPark by 1,147.8% during the third quarter. Tower Research Capital LLC TRC now owns 4,205 shares of the oil and gas company's stock worth $49,000 after acquiring an additional 3,868 shares during the period. BNP Paribas Arbitrage SA acquired a new stake in GeoPark during the second quarter worth about $54,000. Balyasny Asset Management LLC acquired a new stake in GeoPark during the third quarter worth about $127,000. Finally, Northern Trust Corp acquired a new stake in GeoPark during the second quarter worth about $219,000. 54.73% of the stock is owned by institutional investors and hedge funds.
Analyst Upgrades and Downgrades
Separately, StockNews.com began coverage on GeoPark in a report on Thursday. They issued a "strong-buy" rating on the stock.
GeoPark Company Profile
GeoPark Ltd. engages in the exploration, development, and production for oil and gas reserves. It operates through the following geographical segments: Chile, Brazil, Colombia, Peru, Argentina, Ecuador, and Corporate. The company was founded by Gerald Eugene O'Shaughnessy and James Franklin Park in 2002 and is headquartered in Bogota, Colombia.
Featured Articles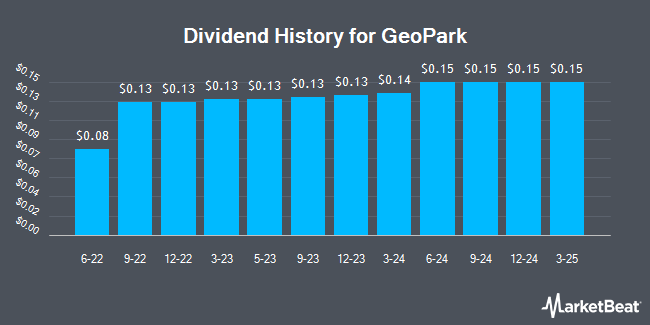 Receive News & Ratings for GeoPark Daily - Enter your email address below to receive a concise daily summary of the latest news and analysts' ratings for GeoPark and related companies with MarketBeat.com's FREE daily email newsletter.