Canadian Utilities Limited (OTCMKTS:CDUAF) has received an average recommendation of "Hold" from the seven research firms that are presently covering the stock, MarketBeat reports. Six research analysts have rated the stock with a hold rating and one has assigned a buy rating to the company. The average 1-year price target among brokers that have updated their coverage on the stock in the last year is $37.14.
CDUAF has been the topic of a number of research analyst reports. TD Securities lifted their price target on shares of Canadian Utilities from C$38.00 to C$39.00 and gave the company a "buy" rating in a report on Monday, November 1st. National Bankshares lifted their price target on shares of Canadian Utilities from C$36.00 to C$37.00 and gave the stock a "sector perform" rating in a research note on Monday, November 1st.
CDUAF stock opened at $28.33 on Wednesday. The company's 50 day simple moving average is $28.01 and its 200-day simple moving average is $28.01. Canadian Utilities has a 12 month low of $23.66 and a 12 month high of $30.88.
About Canadian Utilities
Canadian Utilities Ltd. engages in the provision of business solutions to companies in the utilities, energy, structures and logistics, and technologies sector. It operates through the following business units: Electricity, Pipelines & Liquids, and Corporate & Other. The Electricity segment delivers electricity generation, transmission, distribution, and related infrastructure solutions.
Read More: How interest rates affect municipal bond prices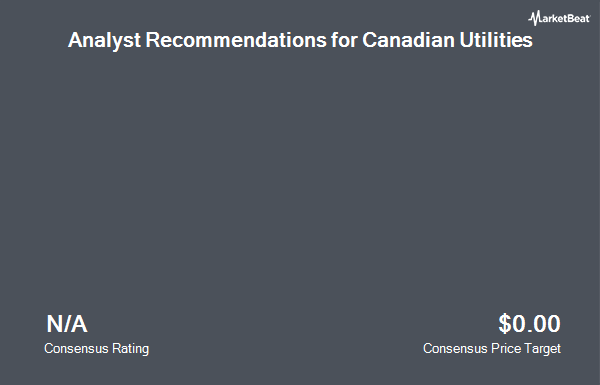 Receive News & Ratings for Canadian Utilities Daily - Enter your email address below to receive a concise daily summary of the latest news and analysts' ratings for Canadian Utilities and related companies with MarketBeat.com's FREE daily email newsletter.