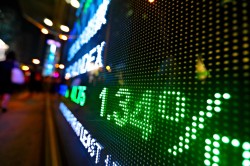 Orca Gold (CVE:ORG) Senior Officer Kevin John Ross sold 90,500 shares of the firm's stock in a transaction dated Wednesday, September 9th. The shares were sold at an average price of C$0.50, for a total value of C$45,250.00. Following the sale, the insider now owns 1,407,363 shares in the company, valued at approximately C$703,681.50.
CVE ORG opened at C$0.52 on Wednesday. The stock's 50-day simple moving average is C$0.49 and its two-hundred day simple moving average is C$0.36. Orca Gold has a twelve month low of C$0.20 and a twelve month high of C$0.70. The company has a market capitalization of $59.13 million and a price-to-earnings ratio of -14.44.
Separately, Beacon Securities restated a "buy" rating on shares of Orca Gold in a research report on Tuesday, August 18th.
Orca Gold Company Profile
Orca Gold Inc, a junior exploration company, engages in the acquisition and exploration of mineral properties in Africa. The company's flagship asset is the Block 14 gold project located in northern Sudan. Orca Gold Inc is headquartered in Vancouver, Canada.
Further Reading: What is diluted earnings per share (Diluted EPS)?
Receive News & Ratings for Orca Gold Daily - Enter your email address below to receive a concise daily summary of the latest news and analysts' ratings for Orca Gold and related companies with MarketBeat.com's FREE daily email newsletter.