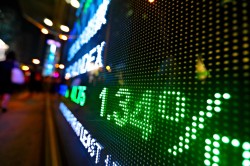 Shares of Airbus SE (OTCMKTS:EADSF) have earned an average rating of "Buy" from the seven brokerages that are presently covering the stock, MarketBeat.com reports. Seven research analysts have rated the stock with a buy rating. The average 1-year target price among brokerages that have updated their coverage on the stock in the last year is $142.33.
Separately, UBS Group reaffirmed a "buy" rating and set a $153.00 target price on shares of Airbus in a research note on Tuesday, September 24th.
An institutional investor recently bought a new position in Airbus stock. Tocqueville Asset Management L.P. bought a new position in Airbus SE (OTCMKTS:EADSF) in the second quarter, according to its most recent disclosure with the SEC. The firm bought 32,940 shares of the company's stock, valued at approximately $4,670,000.
OTCMKTS EADSF opened at $140.00 on Friday. The business has a fifty day moving average price of $143.64 and a 200 day moving average price of $138.88. Airbus has a one year low of $91.00 and a one year high of $150.26.
About Airbus
Airbus SE provides aerospace products, services, and solutions in the Netherlands and internationally. The company operates in three segments: Airbus, Airbus Helicopters, and Airbus Defence and Space segments. The Airbus segment develops, manufactures, markets, and sells commercial jet aircraft of approximately 100 seats; and regional turboprop aircraft and aircraft components, as well as provides aircraft conversion and related services.
Featured Article: NASDAQ
Receive News & Ratings for Airbus Daily - Enter your email address below to receive a concise daily summary of the latest news and analysts' ratings for Airbus and related companies with MarketBeat.com's FREE daily email newsletter.