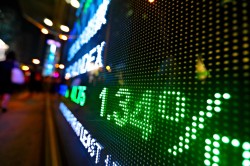 Zacks Investment Research upgraded shares of Itamar Medical (NASDAQ:ITMR) from a hold rating to a buy rating in a report published on Wednesday morning, Zacks.com reports. The firm currently has $11.00 price objective on the stock.
According to Zacks, "Itamar Medical Ltd is a medical technology company. It focuses on the development, marketing and sales of diagnostic products based on its proprietary PAT(TM) platform technology. The company's product pipeline consists of WatchPAT(TM) the at home sleep apnea test for respiratory sleep disorder diagnosis and EndoPAT(TM), device for testing endothelial function and assessing the risk of coronary artery disease and other cardiovascular diseases. Itamar Medical Ltd is based in Caesarea, Israel. "
A number of other research analysts have also recently weighed in on ITMR. LADENBURG THALM/SH SH assumed coverage on shares of Itamar Medical in a research note on Tuesday, August 6th. They set a buy rating on the stock. ValuEngine upgraded Itamar Medical from a hold rating to a buy rating in a research note on Tuesday. Finally, Alliance Global Partners initiated coverage on Itamar Medical in a research note on Thursday, August 29th. They issued a buy rating and a $14.00 price target for the company.
Shares of NASDAQ ITMR traded up $0.49 during midday trading on Wednesday, reaching $11.00. The stock had a trading volume of 116 shares, compared to its average volume of 3,033. The business's 50-day simple moving average is $9.08. Itamar Medical has a 12-month low of $7.66 and a 12-month high of $14.00.
Itamar Medical Company Profile
Itamar Medical Ltd. engages in the research, development, marketing, sale, and leasing of non-invasive medical devices for the cardiology market in the United States and Canada, Europe, Israel, Japan, the Asia Pacific, and internationally. The company offers medical devices based on Peripheral Arterial Tone (PAT) signal, which measures changes in the patient's peripheral arterial pulse volumes and various parameters of arterial activities.
See Also: Why are percentage decliners important?
Get a free copy of the Zacks research report on Itamar Medical (ITMR)
For more information about research offerings from Zacks Investment Research, visit Zacks.com
Receive News & Ratings for Itamar Medical Daily - Enter your email address below to receive a concise daily summary of the latest news and analysts' ratings for Itamar Medical and related companies with MarketBeat.com's FREE daily email newsletter.