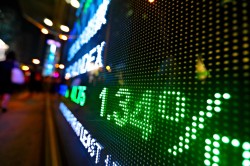 Shares of Amada Holdings Unspon Adr Rep (OTCMKTS:AMDLY) rose 3.1% on Monday . The stock traded as high as $45.85 and last traded at $45.85, approximately 1,001 shares changed hands during trading. An increase of 750% from the average daily volume of 118 shares. The stock had previously closed at $44.45.
The company has a 50 day moving average of $43.43 and a two-hundred day moving average of $43.87. The company has a debt-to-equity ratio of 0.01, a quick ratio of 2.14 and a current ratio of 3.09. The stock has a market capitalization of $4.17 billion, a PE ratio of 13.81 and a beta of 0.24.
About Amada Holdings Unspon Adr Rep (OTCMKTS:AMDLY)
Amada Holdings Co, Ltd., together with its subsidiaries, engages in the manufacture, sale, lease, repair, maintenance, checking, and inspection of metalworking machinery and equipment in Japan, North America, Europe, other countries in Asia, and internationally. It offers sheet metal fabrication machines, including laser machines, turret punch presses, press brakes, and welders, as well as software solutions; metal cutting machines, such as band saw and structural steel machines that are used in the fabrication of steel frames for high-rise buildings, bridges, and other structures; and machine tools, which include multiprocess centers, grinding machines, and electrical discharge machines for use in the precision finishing of medical devices and other equipment.
Recommended Story: What is meant by a buy rating?
Receive News & Ratings for Amada Holdings Unspon Adr Rep Daily - Enter your email address below to receive a concise daily summary of the latest news and analysts' ratings for Amada Holdings Unspon Adr Rep and related companies with MarketBeat.com's FREE daily email newsletter.