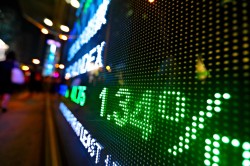 Numis Securities restated their buy rating on shares of Premier Technical Services Group (LON:PTSG) in a research note released on Thursday morning, ThisIsMoney.Co.Uk reports.
Shares of PTSG stock opened at GBX 94.15 ($1.23) on Thursday. The firm has a market cap of $115.98 million and a PE ratio of 33.63. The company has a debt-to-equity ratio of 49.36, a quick ratio of 1.81 and a current ratio of 2.01. Premier Technical Services Group has a 12-month low of GBX 68 ($0.89) and a 12-month high of GBX 205 ($2.68).
The business also recently disclosed a dividend, which will be paid on Friday, July 19th. Stockholders of record on Thursday, June 27th will be issued a dividend of GBX 0.90 ($0.01) per share. This represents a dividend yield of 0.72%. The ex-dividend date of this dividend is Thursday, June 27th. Premier Technical Services Group's dividend payout ratio (DPR) is presently 0.71%.
Premier Technical Services Group Company Profile
Premier Technical Services Group Plc maintains, inspects, tests, repairs, and installs permanent façade access equipment, fall arrest and lightning protection systems, electrical services, testing services, and level cleaning and fire solutions in the United Kingdom. It operates through four segments: Access and Safety, Electrical Services, Building Access Specialists, and Fire Solutions.
Featured Story: Investing in Blue-Chip Stocks
Receive News & Ratings for Premier Technical Services Group Daily - Enter your email address below to receive a concise daily summary of the latest news and analysts' ratings for Premier Technical Services Group and related companies with MarketBeat.com's FREE daily email newsletter.