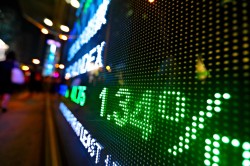 Coda Octopus Group (NASDAQ:CODA) posted its earnings results on Thursday. The company reported $0.18 earnings per share for the quarter, beating the Thomson Reuters' consensus estimate of $0.13 by $0.05, Fidelity Earnings reports. Coda Octopus Group had a net margin of 30.86% and a return on equity of 27.89%. The firm had revenue of $6.78 million during the quarter.
Shares of Coda Octopus Group stock traded down $0.15 during mid-day trading on Friday, hitting $14.01. 552,119 shares of the stock were exchanged, compared to its average volume of 154,307. Coda Octopus Group has a twelve month low of $3.40 and a twelve month high of $19.20. The stock has a market capitalization of $103.62 million, a P/E ratio of 15.66 and a beta of 1.85. The company has a debt-to-equity ratio of 0.04, a current ratio of 5.06 and a quick ratio of 4.11.
In related news, major shareholder Bryan Ezralow sold 79,908 shares of the firm's stock in a transaction that occurred on Friday, May 10th. The shares were sold at an average price of $16.12, for a total value of $1,288,116.96. The transaction was disclosed in a legal filing with the SEC, which is available through this link. Also, major shareholder John Steven Emerson sold 53,797 shares of the firm's stock in a transaction that occurred on Wednesday, May 8th. The stock was sold at an average price of $16.56, for a total transaction of $890,878.32. The disclosure for this sale can be found here. Insiders have sold a total of 198,568 shares of company stock worth $2,866,633 over the last ninety days. 1.49% of the stock is owned by corporate insiders.
An institutional investor recently raised its position in Coda Octopus Group stock. Dimensional Fund Advisors LP increased its stake in Coda Octopus Group, Inc. (NASDAQ:CODA) by 72.1% during the 4th quarter, according to its most recent Form 13F filing with the SEC. The fund owned 22,688 shares of the company's stock after acquiring an additional 9,508 shares during the period. Dimensional Fund Advisors LP owned approximately 0.21% of Coda Octopus Group worth $132,000 as of its most recent SEC filing. Institutional investors own 8.04% of the company's stock.
TRADEMARK VIOLATION WARNING: "Coda Octopus Group (NASDAQ:CODA) Issues Quarterly Earnings Results" was reported by Stock Observer and is the property of of Stock Observer. If you are accessing this piece of content on another site, it was stolen and reposted in violation of United States & international trademark and copyright legislation. The legal version of this piece of content can be read at https://www.thestockobserver.com/2019/06/14/coda-octopus-group-nasdaqcoda-issues-quarterly-earnings-results.html.
About Coda Octopus Group
Coda Octopus Group, Inc, together with its subsidiaries, develops and sells underwater technologies and equipment for imaging, mapping, defense, and survey applications in the United States, Europe, and Australia. The company operates through two segments, Marine Engineering Business and Marine Technology Business.
Recommended Story: Compound Interest and Why It Matters When Investing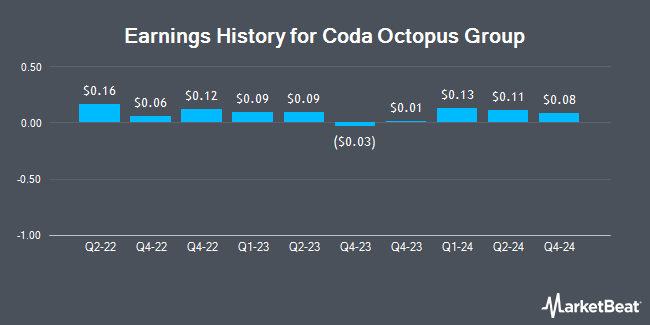 Receive News & Ratings for Coda Octopus Group Daily - Enter your email address below to receive a concise daily summary of the latest news and analysts' ratings for Coda Octopus Group and related companies with MarketBeat.com's FREE daily email newsletter.