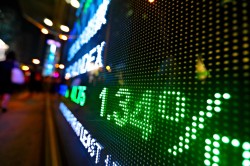 Yeti Holdings Inc (NYSE:YETI) SVP Bryan C. Barksdale sold 9,650 shares of the stock in a transaction that occurred on Wednesday, May 15th. The stock was sold at an average price of $28.50, for a total value of $275,025.00. The sale was disclosed in a document filed with the SEC, which is available at the SEC website.
YETI stock traded down $0.79 on Thursday, reaching $27.32. The company's stock had a trading volume of 53,955 shares, compared to its average volume of 1,696,663. Yeti Holdings Inc has a 52 week low of $12.40 and a 52 week high of $36.60. The firm has a market capitalization of $2.42 billion and a price-to-earnings ratio of 34.99.
Yeti (NYSE:YETI) last issued its quarterly earnings data on Thursday, May 2nd. The company reported $0.08 earnings per share (EPS) for the quarter, topping analysts' consensus estimates of $0.02 by $0.06. The business had revenue of $155.40 million during the quarter, compared to the consensus estimate of $143.20 million. Yeti's revenue for the quarter was up 14.9% on a year-over-year basis. On average, sell-side analysts forecast that Yeti Holdings Inc will post 0.95 EPS for the current fiscal year.
A number of hedge funds and other institutional investors have recently modified their holdings of the business. Jane Street Group LLC bought a new position in Yeti during the 1st quarter valued at $556,000. Hilltop Holdings Inc. acquired a new stake in shares of Yeti during the 1st quarter valued at $327,000. Morgan Stanley lifted its position in shares of Yeti by 106.1% during the 1st quarter. Morgan Stanley now owns 660,348 shares of the company's stock valued at $19,976,000 after acquiring an additional 339,970 shares during the last quarter. M&T Bank Corp acquired a new stake in shares of Yeti during the 1st quarter valued at $447,000. Finally, C M Bidwell & Associates Ltd. acquired a new stake in shares of Yeti during the 1st quarter valued at $49,000. 21.89% of the stock is owned by hedge funds and other institutional investors.
YETI has been the topic of a number of research reports. Jefferies Financial Group increased their price target on Yeti from $35.00 to $40.00 and gave the stock a "buy" rating in a research report on Friday, March 22nd. Bank of America reiterated a "buy" rating and set a $25.00 price target on shares of Yeti in a research report on Tuesday, March 19th. Stifel Nicolaus increased their price objective on Yeti from $26.00 to $30.00 and gave the stock a "buy" rating in a report on Friday, March 8th. Morgan Stanley lowered Yeti from an "overweight" rating to an "equal weight" rating and set a $30.75 price objective for the company. in a report on Friday, March 29th. They noted that the move was a valuation call. Finally, Goldman Sachs Group lowered Yeti from a "buy" rating to a "neutral" rating and increased their price objective for the stock from $31.00 to $33.00 in a report on Friday, May 3rd. One research analyst has rated the stock with a sell rating, two have issued a hold rating and ten have issued a buy rating to the stock. The stock presently has a consensus rating of "Buy" and a consensus target price of $27.61.
WARNING: "Insider Selling: Yeti Holdings Inc (YETI) SVP Sells 9,650 Shares of Stock" was originally published by Stock Observer and is the sole property of of Stock Observer. If you are accessing this piece on another website, it was copied illegally and republished in violation of international trademark and copyright legislation. The original version of this piece can be viewed at https://www.thestockobserver.com/2019/05/16/insider-selling-yeti-holdings-inc-yeti-svp-sells-9650-shares-of-stock.html.
About Yeti
YETI Holdings, Inc designs, markets, retails, and distributes products for the outdoor and recreation market under the YETI brand in the United States, Canada, Australia, and Japan. The company offers hard and soft coolers, as well as storage, transport, outdoor living, and associated accessories. It also provides drinkware products, including colsters, lowballs, stackable pints, mugs, tumblers, bottles, and jugs, as well as accessories comprising bottle straw caps, tumbler handles, and jug mounts under the Rambler brand.
Featured Article: Quiet Period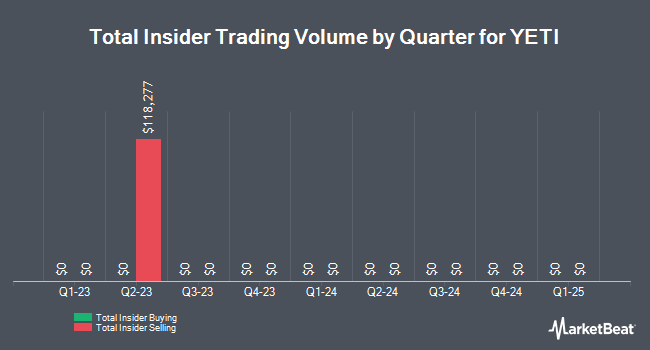 Receive News & Ratings for Yeti Daily - Enter your email address below to receive a concise daily summary of the latest news and analysts' ratings for Yeti and related companies with MarketBeat.com's FREE daily email newsletter.