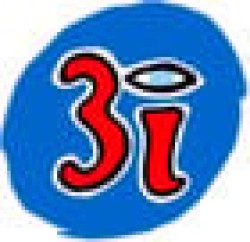 Imperial Metals (TSE:III) had its target price lowered by equities research analysts at TD Securities from C$3.50 to C$3.25 in a report released on Tuesday, BayStreet.CA reports. The firm presently has a "hold" rating on the stock. TD Securities' price target indicates a potential upside of 17.75% from the company's current price.
Several other equities research analysts also recently issued reports on the company. Canaccord Genuity raised their price target on Imperial Metals from C$1.50 to C$1.65 in a research report on Tuesday, January 8th. CIBC raised Imperial Metals from an "underperform" rating to a "neutral" rating and raised their price target for the company from C$0.60 to C$3.50 in a research report on Wednesday, March 13th.
Imperial Metals stock opened at C$2.76 on Tuesday. The company has a debt-to-equity ratio of 195.40, a quick ratio of 0.02 and a current ratio of 0.08. The firm has a market cap of $330.95 million and a price-to-earnings ratio of -3.72. Imperial Metals has a one year low of C$0.93 and a one year high of C$3.50.
Imperial Metals Company Profile
Imperial Metals Corporation acquires, explores for, develops, and produces base and precious metals in Canada. The company explores for gold, copper, zinc, and lead. It operates through Red Chris, Mount Polley, Sterling, Huckleberry, and Corporate segments. The company's key projects are Red Chris copper/gold mine in northwest British Columbia; Mount Polley copper/gold mine in central British Columbia; and Huckleberry copper mine in west central British Columbia.
Further Reading: Diversification For Individual Investors

Receive News & Ratings for Imperial Metals Daily - Enter your email address below to receive a concise daily summary of the latest news and analysts' ratings for Imperial Metals and related companies with MarketBeat.com's FREE daily email newsletter.