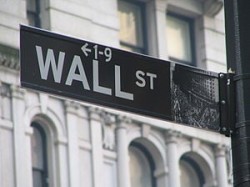 Applied Biosciences Corp (OTCMKTS:APPB) President Chris Bridges sold 116,664 shares of the stock in a transaction on Thursday, March 14th. The stock was sold at an average price of $0.90, for a total value of $104,997.60. The transaction was disclosed in a document filed with the SEC, which is available at this link.
Applied Biosciences stock remained flat at $$1.54 during mid-day trading on Friday. The company's stock had a trading volume of 3,657 shares, compared to its average volume of 3,643. Applied Biosciences Corp has a 1 year low of $0.70 and a 1 year high of $2.95.
COPYRIGHT VIOLATION NOTICE: "Chris Bridges Sells 116,664 Shares of Applied Biosciences Corp (APPB) Stock" was published by Stock Observer and is the property of of Stock Observer. If you are accessing this story on another website, it was illegally stolen and republished in violation of US & international copyright and trademark law. The correct version of this story can be read at https://www.thestockobserver.com/2019/03/15/chris-bridges-sells-116664-shares-of-applied-biosciences-corp-appb-stock.html.
About Applied Biosciences
Applied Biosciences Corp. focuses on various areas of the medical, bioceutical, and pet health industry. The company focuses on select investment, consumer brands, and partnership opportunities in the recreational, health and wellness, nutraceutical, and media industries. It offers medical and consumer products, including creams, balms, tinctures, concentrates, and edibles under the Applied BioSciences brand.
Read More: Understanding each part of a balance sheet
Receive News & Ratings for Applied Biosciences Daily - Enter your email address below to receive a concise daily summary of the latest news and analysts' ratings for Applied Biosciences and related companies with MarketBeat.com's FREE daily email newsletter.