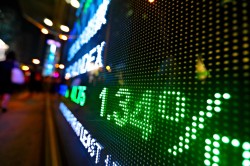 ICC Holdings Inc (NASDAQ:ICCH) shares hit a new 52-week low on Tuesday . The stock traded as low as $13.01 and last traded at $13.01, with a volume of 7180 shares traded. The stock had previously closed at $13.49.
Separately, TheStreet downgraded ICC from a "c-" rating to a "d+" rating in a research note on Monday, January 14th.
The company has a quick ratio of 0.98, a current ratio of 0.98 and a debt-to-equity ratio of 0.06. The company has a market capitalization of $44.96 million, a price-to-earnings ratio of 46.93 and a beta of 0.20.
In related news, Director John R. Klockau sold 7,000 shares of the business's stock in a transaction on Wednesday, December 12th. The stock was sold at an average price of $13.50, for a total transaction of $94,500.00. The sale was disclosed in a filing with the SEC, which can be accessed through the SEC website. 25.40% of the stock is owned by insiders.
A hedge fund recently raised its stake in ICC stock. M3F Inc. boosted its position in shares of ICC Holdings Inc (NASDAQ:ICCH) by 3.1% in the fourth quarter, according to the company in its most recent filing with the SEC. The firm owned 159,698 shares of the company's stock after acquiring an additional 4,860 shares during the quarter. ICC comprises about 2.0% of M3F Inc.'s portfolio, making the stock its 19th largest position. M3F Inc. owned about 4.84% of ICC worth $2,180,000 at the end of the most recent reporting period. 10.25% of the stock is currently owned by institutional investors.
WARNING: "ICC (ICCH) Hits New 52-Week Low at $13.01" was posted by Stock Observer and is the sole property of of Stock Observer. If you are accessing this news story on another site, it was illegally stolen and reposted in violation of United States and international trademark and copyright law. The legal version of this news story can be viewed at https://www.thestockobserver.com/2019/02/12/icc-icch-hits-new-52-week-low-at-13-01.html.
About ICC (NASDAQ:ICCH)
ICC Holdings, Inc, through its subsidiary, Illinois Casualty Company, provides property and casualty insurance products to the food and beverage industry in the United States. The company offers commercial multi-peril, liquor liability, workers' compensation, and umbrella liability insurance products.
See Also: Price to Earnings Ratio (PE) Basics

Receive News & Ratings for ICC Daily - Enter your email address below to receive a concise daily summary of the latest news and analysts' ratings for ICC and related companies with MarketBeat.com's FREE daily email newsletter.