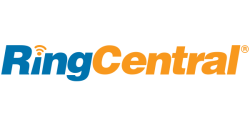 RingCentral (NYSE:RNG) issued an update on its FY 2019 earnings guidance on Monday morning. The company provided earnings per share guidance of $0.69-0.73 for the period, compared to the Thomson Reuters consensus earnings per share estimate of $0.71. The company issued revenue guidance of $847-859 million, compared to the consensus revenue estimate of $823.04 million.RingCentral also updated its Q1 2019 guidance to $0.14-0.16 EPS.
RNG stock traded down $1.03 during midday trading on Monday, hitting $99.87. The stock had a trading volume of 1,802,581 shares, compared to its average volume of 752,299. The stock has a market cap of $8.11 billion, a P/E ratio of -285.34 and a beta of 0.99. RingCentral has a 52 week low of $51.95 and a 52 week high of $103.49. The company has a debt-to-equity ratio of 1.22, a current ratio of 4.07 and a quick ratio of 4.07.
RNG has been the subject of several research reports. Zacks Investment Research raised RingCentral from a hold rating to a buy rating and set a $95.00 target price for the company in a research report on Wednesday, January 16th. Rosenblatt Securities reaffirmed a buy rating and issued a $100.00 target price on shares of RingCentral in a research report on Wednesday, November 7th. Bank of America cut their price objective on RingCentral from $100.00 to $93.00 and set a buy rating for the company in a report on Tuesday, November 6th. TheStreet raised RingCentral from a d+ rating to a c rating in a report on Thursday, January 24th. Finally, Morgan Stanley lifted their price objective on RingCentral from $84.00 to $93.00 and gave the company an equal weight rating in a report on Monday, January 7th. Four investment analysts have rated the stock with a hold rating, eleven have given a buy rating and one has assigned a strong buy rating to the stock. The stock currently has an average rating of Buy and an average price target of $94.27.
In other news, CEO Vladimir Shmunis sold 8,845 shares of the firm's stock in a transaction on Friday, November 23rd. The stock was sold at an average price of $71.84, for a total value of $635,424.80. Following the completion of the sale, the chief executive officer now directly owns 309,799 shares in the company, valued at $22,255,960.16. The sale was disclosed in a filing with the SEC, which is accessible through this link. Also, CAO John H. Marlow sold 17,789 shares of the firm's stock in a transaction on Monday, November 26th. The shares were sold at an average price of $74.35, for a total value of $1,322,612.15. Following the completion of the sale, the chief accounting officer now owns 152,546 shares of the company's stock, valued at $11,341,795.10. The disclosure for this sale can be found here. Over the last three months, insiders have sold 243,484 shares of company stock valued at $19,716,779. Company insiders own 11.99% of the company's stock.
ILLEGAL ACTIVITY NOTICE: "RingCentral (RNG) Updates FY 2019 Earnings Guidance" was originally reported by Stock Observer and is the sole property of of Stock Observer. If you are accessing this piece on another domain, it was illegally stolen and reposted in violation of U.S. & international copyright and trademark legislation. The original version of this piece can be read at https://www.thestockobserver.com/2019/02/11/ringcentral-rng-updates-fy-2019-earnings-guidance.html.
RingCentral Company Profile
RingCentral, Inc provides software-as-a-service solutions for business communications and collaboration primarily in the United States. The company's products include RingCentral Office, a multi-tenant, multi-location, and enterprise-grade communications and collaboration solution that enables employees to communicate through voice, text, team messaging and collaboration, and HD video and Web conferencing through smartphones, tablets, PCs, and desk phones for businesses, which require a communications solution; RingCentral Professional, an inbound call routing subscription with additional text and fax capabilities primarily for smaller businesses; and RingCentral Fax solution that offers Internet fax capabilities, which allow businesses to send and receive fax documents without the need for a fax machine.
Featured Story: Conference Calls and Individual Investors
Receive News & Ratings for RingCentral Daily - Enter your email address below to receive a concise daily summary of the latest news and analysts' ratings for RingCentral and related companies with MarketBeat.com's FREE daily email newsletter.