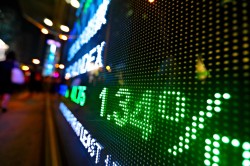 Chembio Diagnostics (NASDAQ:CEMI) issued its earnings results on Thursday. The company reported ($0.16) EPS for the quarter, missing the Zacks' consensus estimate of ($0.06) by ($0.10), Fidelity Earnings reports. The firm had revenue of $9.38 million during the quarter. Chembio Diagnostics had a negative net margin of 16.54% and a negative return on equity of 26.91%.
NASDAQ CEMI traded down $0.47 during trading hours on Friday, reaching $6.78. The stock had a trading volume of 727,980 shares, compared to its average volume of 126,979. The firm has a market cap of $103.83 million, a P/E ratio of -13.04 and a beta of 1.46. Chembio Diagnostics has a 52-week low of $6.44 and a 52-week high of $11.55. The company has a quick ratio of 2.58, a current ratio of 3.53 and a debt-to-equity ratio of 0.02.
In other news, insider Robert Passas bought 15,000 shares of the company's stock in a transaction that occurred on Monday, November 5th. The shares were purchased at an average price of $6.75 per share, for a total transaction of $101,250.00. Following the completion of the transaction, the insider now directly owns 15,000 shares in the company, valued at $101,250. The purchase was disclosed in a document filed with the Securities & Exchange Commission, which is available at this link. 4.65% of the stock is owned by corporate insiders.
COPYRIGHT VIOLATION WARNING: This piece of content was first posted by Stock Observer and is the property of of Stock Observer. If you are viewing this piece of content on another website, it was copied illegally and reposted in violation of U.S. and international trademark & copyright law. The correct version of this piece of content can be viewed at https://www.thestockobserver.com/2018/11/10/chembio-diagnostics-cemi-announces-earnings-results-misses-expectations-by-0-10-eps.html.
About Chembio Diagnostics
Chembio Diagnostics, Inc, together with its subsidiaries, develops, manufactures, and commercializes point-of-care (POC) diagnostic tests that are used to detect or monitor diseases. It offers tests for HIV and Syphilis, and Zika virus. The company also develops tests for malaria, Dengue virus, chikungunya virus, Ebola, Lassa, Marburg, leptospirosis, Rickettsia typhi, Burkholderia pseudomallei, and Orientia tsutsugamushi.
See Also: Do Tariffs Work?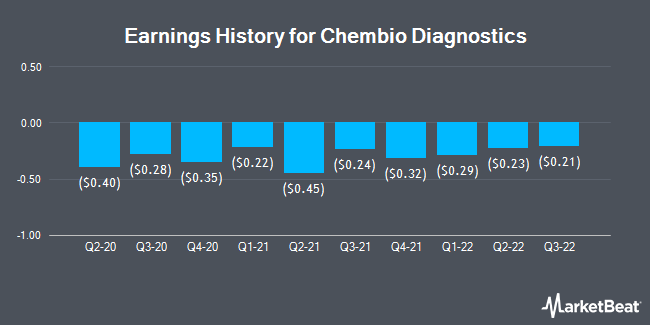 Receive News & Ratings for Chembio Diagnostics Daily - Enter your email address below to receive a concise daily summary of the latest news and analysts' ratings for Chembio Diagnostics and related companies with MarketBeat.com's FREE daily email newsletter.