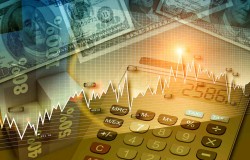 Gabelli assumed coverage on shares of KLX Energy Services (NASDAQ:KLXE) in a report issued on Thursday, Marketbeat Ratings reports. The brokerage set a "buy" rating on the stock.
Shares of NASDAQ:KLXE opened at $33.11 on Thursday. KLX Energy Services has a one year low of $28.11 and a one year high of $35.10.
KLX Energy Services Company Profile
KLX Energy Services Holdings, Inc provides completion, intervention, and production services and products to the onshore oil and gas producing regions of the United States. The company offers technical services, and related tools and equipment to companies engaged in the exploration and development of North American onshore conventional and unconventional oil and natural gas reserves.
Featured Article: What is the yield curve?
Receive News & Ratings for KLX Energy Services Daily - Enter your email address below to receive a concise daily summary of the latest news and analysts' ratings for KLX Energy Services and related companies with MarketBeat.com's FREE daily email newsletter.