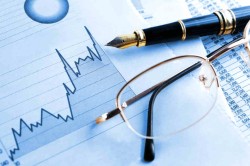 Bank of SC (NASDAQ:BKSC) posted its quarterly earnings data on Thursday. The bank reported $0.32 earnings per share for the quarter, Bloomberg Earnings reports. Bank of SC had a return on equity of 13.07% and a net margin of 29.31%.
BKSC stock opened at $19.90 on Friday. The firm has a market cap of $111.86 million, a price-to-earnings ratio of 20.10 and a beta of -0.11. Bank of SC has a fifty-two week low of $17.55 and a fifty-two week high of $23.00.
The company also recently disclosed a special dividend, which will be paid on Wednesday, October 31st. Shareholders of record on Tuesday, October 9th will be given a dividend of $0.10 per share. This represents a yield of 2.96%. The ex-dividend date is Friday, October 5th.
In other news, President Fleetwood S. Hassell acquired 2,500 shares of the stock in a transaction on Friday, August 17th. The shares were purchased at an average price of $20.00 per share, for a total transaction of $50,000.00. Following the transaction, the president now directly owns 51,834 shares of the company's stock, valued at $1,036,680. The acquisition was disclosed in a filing with the SEC, which is available through the SEC website. Insiders have acquired a total of 3,862 shares of company stock worth $70,860 in the last quarter. Company insiders own 28.94% of the company's stock.
About Bank of SC
Bank of South Carolina Corporation operates as the holding company for The Bank of South Carolina that provides commercial banking services to individuals, professionals, and small and middle market businesses in South Carolina. The company offers a range of deposit products, including non-interest bearing demand accounts, NOW accounts, money market accounts, time deposits, and savings accounts, as well as certificates of deposit.
Further Reading: How Buying a Call Option Works
Receive News & Ratings for Bank of SC Daily - Enter your email address below to receive a concise daily summary of the latest news and analysts' ratings for Bank of SC and related companies with MarketBeat.com's FREE daily email newsletter.