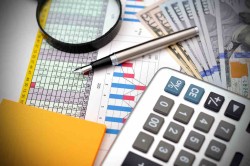 Zenyatta Ventures Ltd (CVE:ZEN) Director Donald Stephen Bubar purchased 33,000 shares of Zenyatta Ventures stock in a transaction dated Wednesday, September 12th. The shares were acquired at an average cost of C$0.52 per share, for a total transaction of C$17,160.00.
Shares of ZEN traded up C$0.02 during trading hours on Friday, reaching C$0.51. 58,000 shares of the company traded hands, compared to its average volume of 42,499. Zenyatta Ventures Ltd has a 12-month low of C$0.42 and a 12-month high of C$0.99.
Zenyatta Ventures (CVE:ZEN) last announced its quarterly earnings data on Monday, August 27th. The mining company reported C($0.01) earnings per share for the quarter.
Zenyatta Ventures Company Profile
Zenyatta Ventures Ltd. engages in the acquisition, exploration, and development of properties for the mining of precious and base metals in Canada. The company primarily explores for graphite. It holds interest in the Albany property located in Northern Ontario, Canada. The company was incorporated in 2008 and is based in Thunder Bay, Canada.
Featured Story: Penny Stocks, Risk and Reward Factors

Receive News & Ratings for Zenyatta Ventures Daily - Enter your email address below to receive a concise daily summary of the latest news and analysts' ratings for Zenyatta Ventures and related companies with MarketBeat.com's FREE daily email newsletter.