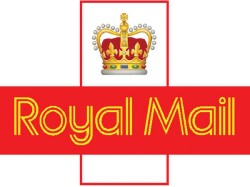 Shares of Royal Mail PLC (LON:RMG) have earned a consensus rating of "Hold" from the thirteen ratings firms that are covering the firm, Marketbeat.com reports. Six research analysts have rated the stock with a sell recommendation, four have given a hold recommendation and three have given a buy recommendation to the company. The average 1-year price target among analysts that have issued a report on the stock in the last year is GBX 484.25 ($6.45).
A number of research firms have issued reports on RMG. Sanford C. Bernstein increased their price target on Royal Mail from GBX 540 ($7.19) to GBX 590 ($7.86) and gave the company a "market perform" rating in a research report on Tuesday, May 22nd. JPMorgan Chase & Co. lowered Royal Mail to a "neutral" rating and increased their price target for the company from GBX 530 ($7.06) to GBX 561 ($7.47) in a research report on Tuesday, May 22nd. Barclays reaffirmed an "overweight" rating and issued a GBX 605 ($8.05) price target on shares of Royal Mail in a research report on Wednesday, April 18th. Royal Bank of Canada lowered Royal Mail to a "sector performer" rating and increased their price target for the company from GBX 465 ($6.19) to GBX 500 ($6.66) in a research report on Friday, April 13th. Finally, Berenberg Bank lowered Royal Mail to a "sell" rating in a research report on Friday, May 25th.
Royal Mail traded down GBX 6.40 ($0.09), hitting GBX 481.20 ($6.41), during mid-day trading on Friday, according to Marketbeat.com. 4,572,535 shares of the stock were exchanged, compared to its average volume of 5,850,000. Royal Mail has a 1-year low of GBX 367.80 ($4.90) and a 1-year high of GBX 575 ($7.66).
Royal Mail (LON:RMG) last posted its earnings results on Thursday, May 17th. The company reported GBX 45.50 ($0.61) earnings per share (EPS) for the quarter, topping the Thomson Reuters' consensus estimate of GBX 40.70 ($0.54) by GBX 4.80 ($0.06). Royal Mail had a return on equity of 7.37% and a net margin of 3.48%.
The firm also recently announced a dividend, which will be paid on Friday, August 31st. Stockholders of record on Thursday, July 26th will be given a dividend of GBX 16.30 ($0.22) per share. This represents a dividend yield of 2.73%. The ex-dividend date of this dividend is Thursday, July 26th. This is a positive change from Royal Mail's previous dividend of $7.70.
Royal Mail Company Profile
Royal Mail plc operates as an universal postal service provider in the United Kingdom and other European countries. It offers parcels and letter delivery services under the Royal Mail and Parcelforce Worldwide brands. The company also provides services for the collection, sorting, and delivery of parcels and letters; and designs and produces stamps and philatelic items, as well as offers media and marketing mail services.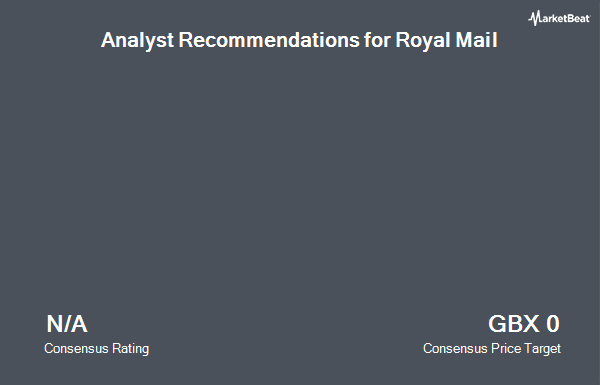 Receive News & Ratings for Royal Mail Daily - Enter your email address below to receive a concise daily summary of the latest news and analysts' ratings for Royal Mail and related companies with MarketBeat.com's FREE daily email newsletter.