Xplore Technologies (NASDAQ:XPLR) issued its quarterly earnings results on Thursday. The technology company reported ($0.06) earnings per share (EPS) for the quarter, meeting the consensus estimate of ($0.06), Zacks reports. Xplore Technologies had a return on equity of 3.73% and a net margin of 0.54%. The business had revenue of $20.34 million for the quarter.
Shares of NASDAQ XPLR opened at $5.97 on Friday. Xplore Technologies has a 52 week low of $1.93 and a 52 week high of $5.98. The company has a market cap of $44.69 million, a P/E ratio of -25.96, a P/E/G ratio of 2.03 and a beta of 0.72.
XPLR has been the subject of a number of recent analyst reports. Roth Capital downgraded Xplore Technologies from a "buy" rating to a "neutral" rating in a report on Thursday. ValuEngine upgraded Xplore Technologies from a "hold" rating to a "buy" rating in a report on Wednesday, May 2nd. Finally, Maxim Group set a $6.00 price target on Xplore Technologies and gave the stock a "buy" rating in a report on Thursday, March 29th.
About Xplore Technologies
Xplore Technologies Corp. develops, integrates, and markets rugged mobile personal computer systems in the United States, Canada, and internationally. The company's products enable the extension of traditional computing systems to a range of field personnel, including energy pipeline inspectors, public safety personnel, warehouse workers, and pharmaceutical scientists.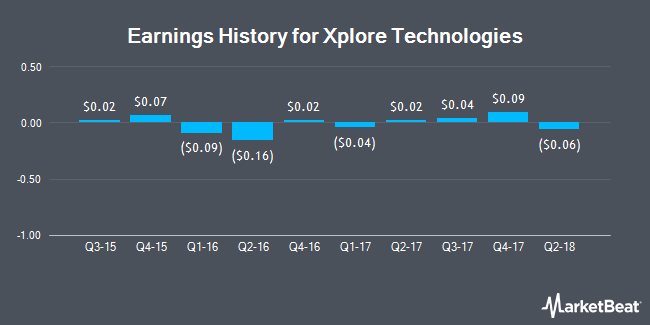 Receive News & Ratings for Xplore Technologies Daily - Enter your email address below to receive a concise daily summary of the latest news and analysts' ratings for Xplore Technologies and related companies with MarketBeat.com's FREE daily email newsletter.