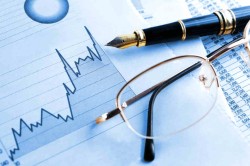 Optex Systems Hldg InCorp (OTCMKTS:OPXS) CFO Karen Lea Hawkins bought 10,000 shares of the stock in a transaction on Friday, June 8th. The stock was purchased at an average price of $1.09 per share, for a total transaction of $10,900.00. The purchase was disclosed in a document filed with the SEC, which can be accessed through this link.
OTCMKTS OPXS traded up $0.03 on Thursday, reaching $1.08. The stock had a trading volume of 18,800 shares, compared to its average volume of 23,068. Optex Systems Hldg InCorp has a 1 year low of $0.87 and a 1 year high of $1.30.
About Optex Systems Hldg InCorp
Optex Systems Holdings, Inc manufactures and sells optical sighting systems and assemblies primarily for the U.S. Department of Defense, foreign military applications, and commercial markets in the United States. It offers electronic sighting systems; mechanical sighting systems; laser and non-laser protected plastic and glass periscopes; howitzer sighting systems; thermal day/night periscopes; ship binoculars; replacement optics; and optical assemblies and laser filters.
Receive News & Ratings for Optex Systems Hldg InCorp Daily - Enter your email address below to receive a concise daily summary of the latest news and analysts' ratings for Optex Systems Hldg InCorp and related companies with MarketBeat.com's FREE daily email newsletter.