AngioDynamics (NASDAQ:ANGO) is scheduled to be announcing its earnings results before the market opens on Wednesday, March 28th. Analysts expect the company to announce earnings of $0.19 per share for the quarter.
AngioDynamics (NASDAQ:ANGO) last released its earnings results on Thursday, January 4th. The medical instruments supplier reported $0.16 EPS for the quarter, hitting the Thomson Reuters' consensus estimate of $0.16. AngioDynamics had a positive return on equity of 4.63% and a negative net margin of 2.27%. The business had revenue of $86.70 million for the quarter, compared to the consensus estimate of $88.15 million. During the same period in the previous year, the company posted $0.19 earnings per share. The company's revenue for the quarter was down 2.6% compared to the same quarter last year. On average, analysts expect AngioDynamics to post $1 EPS for the current fiscal year and $1 EPS for the next fiscal year.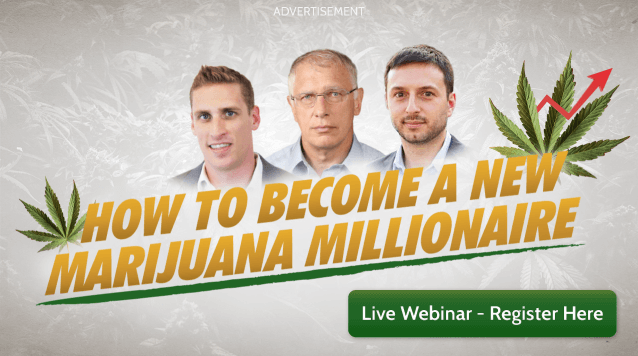 Shares of ANGO stock opened at $16.79 on Wednesday. The company has a quick ratio of 1.65, a current ratio of 2.56 and a debt-to-equity ratio of 0.17. AngioDynamics has a 1-year low of $14.80 and a 1-year high of $18.85. The company has a market capitalization of $619.53, a price-to-earnings ratio of -79.71, a price-to-earnings-growth ratio of 1.56 and a beta of 1.00.
Several equities research analysts have commented on ANGO shares. BidaskClub raised AngioDynamics from a "sell" rating to a "hold" rating in a report on Thursday, February 22nd. Craig Hallum downgraded AngioDynamics from a "buy" rating to a "hold" rating in a report on Friday, January 5th. Zacks Investment Research raised AngioDynamics from a "hold" rating to a "buy" rating and set a $19.00 target price on the stock in a report on Monday, January 22nd. Finally, TheStreet downgraded AngioDynamics from a "b-" rating to a "c" rating in a report on Tuesday, January 2nd. Six equities research analysts have rated the stock with a hold rating and one has given a buy rating to the stock. AngioDynamics has an average rating of "Hold" and an average price target of $18.60.
COPYRIGHT VIOLATION NOTICE: This piece was originally reported by Stock Observer and is the property of of Stock Observer. If you are reading this piece on another site, it was stolen and republished in violation of U.S. and international copyright & trademark laws. The original version of this piece can be read at https://www.thestockobserver.com/2018/03/21/angiodynamics-ango-set-to-announce-earnings-on-wednesday.html.
About AngioDynamics
AngioDynamics, Inc designs, manufactures, and sells various medical, surgical, and diagnostic devices for the treatment of peripheral vascular disease, vascular access, and for use in oncology and surgical settings in the United States and internationally. The company provides manifolds, contrast management systems, closed fluid systems, guidewires, disposable transducers, and interventional accessories that help clinicians in the diagnosis and treatment of cardiovascular and peripheral vascular diseases; VenaCure EVLT laser system products to treat superficial venous diseases; Asclera drug for treating uncomplicated spider and reticular veins of the lower extremities; and Sotradecol drugs for treating small uncomplicated varicose veins of the lower extremities.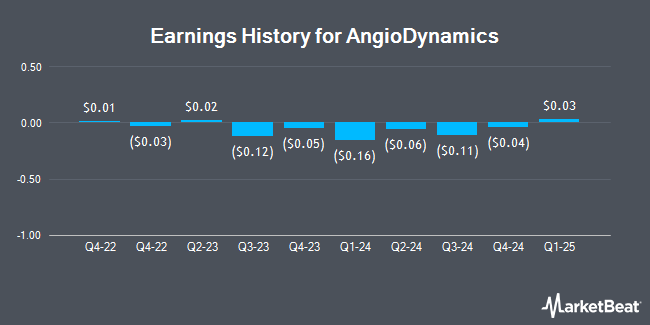 Receive News & Ratings for AngioDynamics Daily - Enter your email address below to receive a concise daily summary of the latest news and analysts' ratings for AngioDynamics and related companies with MarketBeat.com's FREE daily email newsletter.