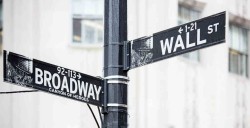 Jane Street Group LLC boosted its stake in Rydex ETF Trust (NYSEARCA:EWEM) by 17.8% in the 4th quarter, according to the company in its most recent 13F filing with the Securities and Exchange Commission (SEC). The fund owned 84,011 shares of the company's stock after purchasing an additional 12,713 shares during the period. Jane Street Group LLC owned about 21.00% of Rydex ETF Trust worth $2,920,000 at the end of the most recent quarter.
Separately, Cypress Wealth Services LLC bought a new position in Rydex ETF Trust in the 4th quarter valued at approximately $363,000.
Rydex ETF Trust (NYSEARCA:EWEM) opened at $35.27 on Tuesday. Rydex ETF Trust has a 52 week low of $30.13 and a 52 week high of $37.81.
COPYRIGHT VIOLATION WARNING: This article was first published by Stock Observer and is owned by of Stock Observer. If you are reading this article on another publication, it was copied illegally and reposted in violation of US & international copyright & trademark laws. The legal version of this article can be viewed at https://www.thestockobserver.com/2018/03/20/jane-street-group-llc-raises-position-in-rydex-etf-trust-ewem.html.
Receive News & Ratings for Rydex ETF Trust Daily - Enter your email address below to receive a concise daily summary of the latest news and analysts' ratings for Rydex ETF Trust and related companies with MarketBeat.com's FREE daily email newsletter.