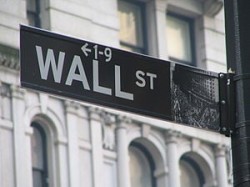 Semler Scientific (OTCMKTS:SMLR) will be issuing its quarterly earnings data before the market opens on Wednesday, February 28th. Analysts expect the company to announce earnings of $0.01 per share for the quarter.
Semler Scientific (SMLR) opened at $7.49 on Wednesday. Semler Scientific has a one year low of $1.65 and a one year high of $8.50. The company has a market capitalization of $40.87, a price-to-earnings ratio of -19.71 and a beta of 0.42. The company has a current ratio of 0.40, a quick ratio of 0.40 and a debt-to-equity ratio of -0.51.
ILLEGAL ACTIVITY WARNING: This news story was reported by Stock Observer and is the sole property of of Stock Observer. If you are viewing this news story on another site, it was illegally copied and reposted in violation of U.S. and international trademark and copyright legislation. The correct version of this news story can be accessed at https://www.thestockobserver.com/2018/02/21/semler-scientific-smlr-scheduled-to-post-quarterly-earnings-on-wednesday.html.
Semler Scientific Company Profile
Semler Scientific, Inc develops, manufactures and markets products and services that assist healthcare insurers and physician groups in evaluating and treating chronic diseases. The Company markets QuantaFlo and WellChec to its customers. QuantaFlo is an approximately four-minute in-office blood flow test.
Receive News & Ratings for Semler Scientific Daily - Enter your email address below to receive a concise daily summary of the latest news and analysts' ratings for Semler Scientific and related companies with MarketBeat.com's FREE daily email newsletter.