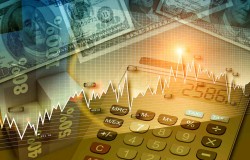 Glowpoint, Inc. (NYSEAMERICAN:GLOW) was the target of a significant drop in short interest in December. As of December 29th, there was short interest totalling 35,993 shares, a drop of 74.7% from the December 15th total of 142,463 shares. Based on an average trading volume of 1,671,935 shares, the short-interest ratio is presently 0.0 days. Approximately 0.1% of the company's stock are sold short.
Shares of Glowpoint (GLOW) opened at $0.37 on Friday. The stock has a market capitalization of $13.27, a price-to-earnings ratio of 2.62 and a beta of 0.13. Glowpoint has a 52 week low of $0.19 and a 52 week high of $0.65.
TRADEMARK VIOLATION NOTICE: "Glowpoint, Inc. (GLOW) Short Interest Update" was originally published by Stock Observer and is owned by of Stock Observer. If you are accessing this story on another website, it was illegally copied and republished in violation of United States and international copyright laws. The correct version of this story can be viewed at https://www.thestockobserver.com/2018/01/14/glowpoint-inc-glow-short-interest-update.html.
Glowpoint Company Profile
Glowpoint, Inc provides video collaboration and network applications. The Company provides a range of video collaboration services, from automated to orchestrated, to address the spectrum of user experience and business applications. It delivers its services through a hybrid service platform or as a service layer on top of its customers' video infrastructure.
Receive News & Ratings for Glowpoint Daily - Enter your email address below to receive a concise daily summary of the latest news and analysts' ratings for Glowpoint and related companies with MarketBeat.com's FREE daily email newsletter.