Peel Hunt upgraded shares of Polypipe Group (LON:PLP) to a buy rating in a research note released on Wednesday morning. They currently have GBX 465 ($6.26) price objective on the stock.
PLP has been the topic of several other research reports. Numis Securities reissued an add rating and issued a GBX 450 ($6.06) target price on shares of Polypipe Group in a report on Tuesday, November 14th. Deutsche Bank reissued a buy rating on shares of Polypipe Group in a report on Monday, August 14th. Barclays started coverage on shares of Polypipe Group in a research note on Monday, November 27th. They set an overweight rating and a GBX 426 ($5.73) price target on the stock. Jefferies Group reaffirmed a buy rating and set a GBX 490 ($6.59) price target on shares of Polypipe Group in a research note on Tuesday, September 19th. Finally, Berenberg Bank upped their price target on shares of Polypipe Group from GBX 360 ($4.85) to GBX 470 ($6.33) and gave the company a buy rating in a research note on Friday, September 1st. Two analysts have rated the stock with a hold rating and six have given a buy rating to the company. The company has an average rating of Buy and a consensus target price of GBX 458 ($6.16).
Polypipe Group (LON:PLP) traded down GBX 1.76 ($0.02) during mid-day trading on Wednesday, hitting GBX 369.70 ($4.98). 310,463 shares of the stock traded hands, compared to its average volume of 375,945. Polypipe Group has a 1 year low of GBX 300 ($4.04) and a 1 year high of GBX 439.50 ($5.92).
TRADEMARK VIOLATION NOTICE: This news story was originally published by Stock Observer and is the property of of Stock Observer. If you are reading this news story on another domain, it was stolen and republished in violation of US & international trademark and copyright laws. The correct version of this news story can be accessed at https://www.thestockobserver.com/2017/12/07/polypipe-group-plp-upgraded-to-buy-at-peel-hunt.html.
Polypipe Group Company Profile
Polypipe Group plc is a United Kingdom-based manufacturer of plastic piping systems for the residential, commercial, civil and infrastructure sectors. The Company's segments include Residential Piping Systems, Commercial and Infrastructure Piping Systems (UK), and Commercial and Infrastructure (Mainland Europe).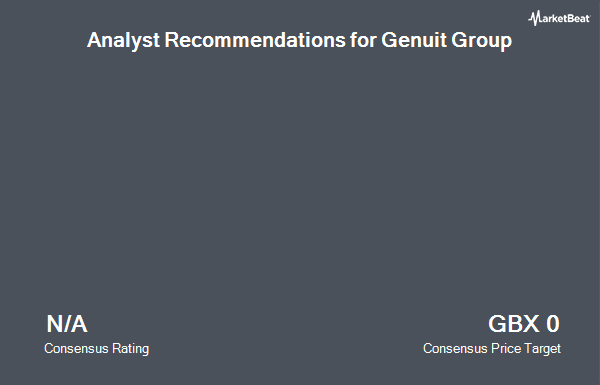 Receive News & Ratings for Polypipe Group plc Daily - Enter your email address below to receive a concise daily summary of the latest news and analysts' ratings for Polypipe Group plc and related companies with MarketBeat.com's FREE daily email newsletter.