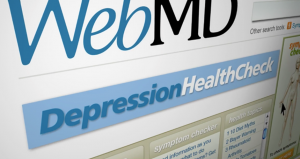 On Monday morning, Internet Brands announced a definitive agreement to purchase internet health info giant WebMD in a transaction valued at nearly $3 billion. Internet Brands—a KKR portfolio company—will begin a tender offer within the next 10 business days in order to fully acquire the website that has become the leading source of health information in the world.
In the deal, Internet Brands will acquire all of the issued and outstanding shares of WebMD common stock at a price of $66.50 per share, paid in cash, when the transaction completes.
"After a thorough review of strategic alternatives, we are pleased to announce this transaction, which provides our stockholders with immediate and significant cash value and a substantial premium," explains WebMD Chairman Martin J. Wygod. "Throughout this process, our Board has conducted diligent analysis and thoughtful deliberations. WebMD and its financial advisors had a process that involved outreach to more than 100 strategic and financial parties, and we are confident that this transaction maximizes value for our stockholders."
In addition, WebMD CEO Steven L. Zatz, M.D. notes, "We believe that this transaction will provide additional flexibility and resources to deliver increased value to consumers, healthcare professionals, employers, and health plan participants. On behalf of everyone at WebMD, I would like to express our sincere appreciation to our employees for their hard work and dedication. I am confident this will be an exciting new chapter for WebMD."
And, of course, Internet Brands CEO Bob Brisco chimed in: "WebMD and Medscape are the market leaders in online health with unparalleled reach to consumers and healthcare professionals. Since its founding, WebMD has established itself as a trusted resource for health information. We look forward to delivering that resource to even more users, by leveraging our combined resources and presence in online healthcare to catalyze WebMD's future growth."
Internet Brands serves millions of consumers through its Health portal, as well as more than 50,000 health care practices, with its multi-brand, multi-product approach. As a matter of fact, the company is the industry leader in SaaS / Web Hosting throughout the Health space, serving myriad practice areas. These areas include Chiropractic, Dental, Mental and Physical Therapy, Veterinary, and Vision Care.