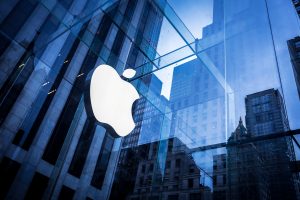 Shoppers interested in trying out Apple's smart home system can now do so at 46 Apple stores spread around the globe including Germany, Taiwan and the United States. Using the Home app installed on iPad, iPhone or Apple Watch demo devices, shoppers will now be able to get an idea of how the devices work as they will see a virtual home gets displayed on a television set in the store.
Currently, only the HomeKit devices are featuring in the smart home demos but the HomePod speaker could be included in the future too once it is made commercially available later in the year.
High foot traffic
Apple is hoping the smart home demos will persuade more home owners to adopt its HomeKit system. This is not a tall order as the number of consumers who walk into Apple stores on an annual basis runs into millions. In 2012 the chief executive officer of Apple, Tim Cook, revealed that approximately 370 million shoppers visited the tech giant's stores that year. It is likely that the number of visitors to these stores has grown since then and the demos are thus likely to be effective in persuading this audience to take up the HomeKit smart home system.
One reason that Apple is using this strategy is because studies have found out that lots of consumers shy away from buying smart home devices since they are yet to figure out what benefits they will get from having them. For 22% of those who are yet to adopt smart home systems, the reason for non-adoption is because they were yet to find a device which would meet their needs.
Another 17% also said that even if they bought such devices they weren't sure they would get to use them. With the demos, however, these potential adopters of smart home systems are more likely to be persuaded once they experience the devices and their benefits practically.
Lucrative market niche
One advantage that Apple has with its stores is that its particular target market has the means and will to spend. On average Apple commands mores sales for every square feet at its stores compared to any other retailer in the world.
By making it possible for potential adopters to try out the HomeKit smart home system at its stores, Apple's devices are also likely to appear more appealing compared to those of rivals such as Google and Amazon. This is because the two lack in-store visibility, a fact which Apple is now keen to capitalize on.