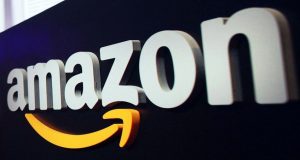 Amazon has disclosed that it intends to employ 30,000 workers on a part-time basis in the United States in the next one year. This will include 5,000 virtual customer service agent positions that will allow employees to telecommute. The other 25,000 positions will be at warehouses owned by Amazon. The part-time employees who put in at least 20 hours every week will be eligible for benefits.
"There are lots of people who want or need a flexible job — whether they're a military spouse, a college student, or a parent — and we're happy to empower these talented people no matter where they happen to live," Amazon's worldwide customer service vice president, Tom Weiland, said in a statement.
Hiring spree
The part-time jobs constitute a bigger plan to hire more. Earlier in the year, the ecommerce giant revealed that in the next one and a half years, it was adding 100,000 full-time positions across the United States. These jobs would come with full benefits and the positions would be at Amazon's fulfilment centers of which there are more than 70 across the United States.
There will also be job openings in the new segments that the company has recently entered such as machine learning and cloud technology. Amazon has also invested heavily in online entertainment with its prime video offering where it is spending more money on original content.
In the last couple of years Amazon has dramatically increased its workforce. Six years ago, Amazon's employee count of both part-time and full-time workers stood at 56,000. By the end of last year, that figure had grown to reach over 341,000 employees. This was an increase of 48% from 2015. Of these, 90,000 were permanent employees.
New office complex
As per the BLS – Bureau of Labor Statistics, the rapid growth of the Seattle, Washington-based online retail giant has had a tremendous impact on the retail sector which employs one worker in every ten. The company's rapid growth has also seen it start construction of a new office complex at the Seattle headquarters.
Despite the positive economic impact the jobs will have, concerns have been raised regarding the workplace culture at Amazon. Additionally, with a significant number of the jobs that Amazon is offering being part-time, the quality of pay and benefits is likely to come into question. This will also be coming at a time when a study conducted by the EPI (Economic Policy Institute) and released late last year showed that the number of involuntary part-time workers in the U.S. had risen by 45% since 2007.