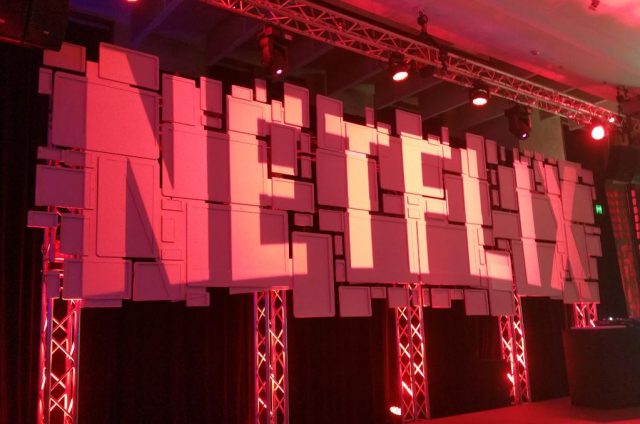 Netflix, Inc (NASDAQ:NFLX) Black Mirror ad is being targeted to those that have intentionally installed ad-blockers, to prevent such occurrences, while they surf the web. Although it is true that advertisements are seen as annoying, and often consumers frown upon companies who are fighting against ad-blocking policies.
However, one thing is for certain, and that is companies are becoming innovative in their methods. Netflix has developed an advertisement, which is aimed around the theme of the Netflix original series
Black Mirror.
The intriguing part is that this advertisement is only directed to those that have ad-blockers in place.
In the Netflix Black Mirror ad, the company has gone out of its way, to make the advertisement as witty as possible.
The advertisement states "Hello Ad Blocker User. You cannot see the ad. But the ad can see you. What is on the other side of your black mirror?."
The irony of Netflix Black Mirror Ad
Not only is Netflix showing that it is against the use of ad-blockers, but it is also making them redundant. For if the streaming giant is able to find a way around the ad-blocker, surely other companies will be following suit.
This may be an inconvenience to users, however, certainly more so if the majority of companies figure out a solution to ad-blocker algorithms. Which can damage business brand name, and reputation? Therefore, it is clear that Netflix took a risk, that it deemed reasonable.
It is clear that ad-blocking software is only useful for smaller organizations, which don't have the know-how or resources to bypass traditional ad-blocking software.
How Netflix managed to bypass ad-blockers
This advertisement came as a surprise for those, who installed ad-blockers primarily to avoid such media advertisements. However, it remains unclear how Netflix managed to overcome the restrictions of the algorithms that have been set out by ad-blockers.
Engadget has requested that Netflix reveals how it managed to achieve this. Not only does it remain uncertain to which sites these advertisements will be directed. It is also unclear whether these Netflix Black Mirror ads are run directly off of a website, or through an advertisement agency.
Netflix's stock closed Monday's trading session at $124.87 after plummeting by $1.70 or 1.34%.